2013 – The Year of Truth
Happy New Year!!
Trusting you've had a great Holiday season and are looking forward to a beautiful year! Here's our first Christmas together as a family and Aqeel with his glow in the dark bracelets on (it seems like he's partying in his cot 😉

If you've noticed I've been extremely quiet over the last few weeks in December. I got myself to take a break! It's crazy how much my baby boy is teaching me!  I thought I knew how I was going to balance having a newborn at home and still running my business over December but it didn't quite work out that way.
I had scaled down my work a bit and still had my client calls and service conversations during the week. The first two weeks were fine – he would be fed and my husband would be with him or he would have a nap. When my baby was three weeks old, I would do the same thing; he would have a feed and be ready for his nap. But then, things changed. My baby Aqeel, cried out right at the half way mark of my conversations and this happened on three different occasions!
I finally heeded the signs – I got the message – I needed to take a break for the rest of December! It was embarrassing to have to excuse myself right in the middle of a conversation with clients ~ but I also knew I had to be kind to myself and allow myself to put my needs first and baby's.
My biggest learning was that I hadn't allowed myself to really check within to find out what I wanted. On speaking to my mentor and coach I admitted I would really like to take the rest of December off. I also tuned into my baby and knew that's what he wanted me to do too  : )
I've got a video for you
– see if you can relate to voicing and asking for what you want : ) xx
Much Love,
Nadhira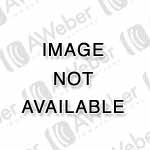 Featured Article
What the Dolphins Taught me about Business – Lesson 4:
Your Truth
by Nadhira Razack
When you get a gut response that an experience really calls to you and you want to go ahead with something, sometimes explaining it to your loved ones or even a mentor can be challenging. It can be hard for them to see what you see.
When someone listens to you explaining something that came intuitively to you, they would be analysing it with their rational logical mind.
You need to remember that. The person listening to you is not accessing your intuition to see if the decision is a true/right decision for you.  They're receiving the information and allowing their rational mind to come to terms with what you just told them.
I remember my husband and even my mentor thought I was making a rash decision by going to see the dolphins at the time that I did.  I got told things like: I didn't have my priorities right and that I didn't "need" the experience in order to experience a deeper connection to everything and experience unconditional love.
(That's me as a mermaid at eight months pregnant – Kona, Hawaii – Day 2 of my dolphin and mermaid adventure)
I had explained that the dolphins were creatures that were just pure love because out in the ocean they're beings that are just like us, without all the 'stuff' , 'baggage' that usually clouds us humans from seeing our light. I tried to explain in different ways why this experience of swimming with wild dolphins was calling me but it didn't even make sense to me why I was going. I only really knew Afterwards. All I did was just lean into my intuition and just say Yes. And I continue to practice saying Yes no matter how scared I am.
No matter what my 'reasons' were for going to see the dolphins – it didn't matter. My heart wanted what it wanted and I couldn't justify to anyone why I wanted this experience for myself.
Lesson 4 and How to Apply it:
If the people in your life are not in agreement with a decision that is coming from your intuition, don't give up or get upset. The only reason they can't quite see what you see or feel what you feel is because they're not accessing their own intuition to get to a YES in seeing that decision for you. They're only able to rely on their logical mind to rationalise the outcome of the decision you've just made – so they may have fears for you and project it on to you.
Your job is to recognise and be aware when this happens so you can stay steady and hold true to your vision so you can bring about the manifestation of what it is you are seeking.
I truly believe you are responsible to your soul to experience your desires. No more denying them.. This is your Year! Share your desires with me on facebook or email me and let me know what's on your mind.