Been on a guilt trip?
The theme for this month so far has been practicing the mantra that "Structure Leads to Freedom".
Being a creative type I tend to want to do things whenever I feel like it! The problem is, there's plenty of distractions right? When you tell yourself you will write when you FEEL like it : )
So today I put myself in the mood to write.. I realised that dressing up in a summer dress and putting my sea shell necklace on – from my mermaid experience, totally got me in the mood! I guess it made me feel like I was back on an island again : ) To me, that meant feeling really free.. free to write what I felt in my heart.
By focusing on my theme that structure leads to Freedom, I've also scheduled time to connect with friends and not allowed that to slip. I became quite the hermit after I began my working from home journey and didn't actually schedule in catching up with friends: ) My friend from school Niki came over the other day with her fiancé and we had soo much fun and shared many laughs! Here's a pic she snapped of Aqeel and me : )
I'm liking this.. Structure leads to Freedom thing.. you'll probably see me more often in your inbox because of it too! xx
Much love
Nadhira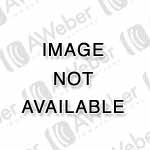 Featured Article
Been on a Guilt Trip Lately?
By Nadhira Razack
I've been having a few conversations lately around the feeling of Guilt and I was guided to write about it today.
For many of you who are on my list , being entrepreneurs and individuals in love with growth – growth for yourself through personal development, having done lots of seminars, programmes and workshops to fill you up – with that has come a lot of guilt –
Guilt for not using All that you learned
Guilt for not applying the knowledge you gained
Guilt for spending so much money
Guilt for borrowing money to spend on those things
Here's the message for you and here's what I've learned:
Guilt is a useless emotion. It's gets you to focus on your past in a way that doesn't serve you. it's almost like flogging yourself at every opportunity by rehashing the past experience and judging yourself each time.
For every moment you spend in the past, it's taking you away from experiencing yourself in the present and what's possible for you.
The dictionary definition of the word Guilt says it is "the fact of having committed a specified or implied offense or crime."
Now what kind of crime do you think you committed when you signed up for programmes that in your heart at the time was Truth speaking to you, guiding you to say Yes to the opportunity?
It was barely a crime I say.
See, the way God speaks to you through inspiration – being inspired to partake in a programme or opportunity – you can only see the first step. And your only job is to commit to that leading.
When guilt comes into the picture we're automatically snapped out of inspiration – that state of being that allows those magnificent ideas to flow – the ideas that are really guiding you and showing you pieces of your vision unfolding.
I know that if I allowed myself to feel guilt, I would not be where I am today. Have I spent money on programmes and not used all of it? Yes
Have I put money on credit cards to be able to step into those opportunities? Yes
Have I overstretched at times and spent money that wasn't mine i.e. borrowed from a family member temporarily? Yes
Have I felt guilty? I used to.. and it didn't work for me..so instead I traded in my "little G"- AKA, guilt, to make way for a G that was even grander.
Gratitude.
By looking at the opportunity to be grateful , you can snap out of that guilt stricken state.
I am so grateful for trusting myself to say Yes to opportunities.
I am so grateful for being open to the possibilities that were there for me, to stretch and grow and build that muscle of Faith.
I am so grateful for family members being able to support me.
I remember one time I had quit my job to commit full time to my coaching practice and there was a real big Yes inside when an opportunity came up to fly to the Goldcoast to attend an event called Goddess on Purpose. I had already maxed my credit card to pay for coaching, and I didn't have any room on it to buy my plane ticket or pay for accommodation.
My only leading then was to ask my Mom. Did I feel guilty? Temporarily I had all sorts of feelings of guilt, thinking..Gee.. I've spent so much money on myself already, becoming a coach, learning sales, investing in all sorts of programmes to develop my sense of intuition, and here I was.. no money to pay for flights. I could have allowed guilt to completely rule the show.. and what would I have done? NOTHING. I would have completely frozen…not gone to the event, not followed my heart and who would have known my fate?
At the event I met some amazing women.. one of them became my first $10k client and we're continuing to work together and create some amazing results for her.
I was able to pay mum back in just two weeks after the event, in full. I paid full price of the ticket in the way I could at the time which was on a payment plan.
Fast forward 12 months or not even..and here I am, Platinum sponsor for the event – this time held in Melbourne. I get to do what I always dreamed of, be on stage and share my message in a big way. I learned by going to the event that my life purpose.. written in my handprints, is being a communicator in the spotlight. I'm super excited about having a booth at the event and open up my business to more women to get to know my mission and I get to serve more people just by showing up.
Could I have envisioned all of this when the opportunity was presented to me last February to attend the first Goddess on Purpose event?  No. All I had was a gut response inside that said, YES… I really want to go to the Goldcoast.  I didn't allow the money I did or didn't have in my bank account or the debt I was already in to get in the way of that leading.
I want you to think about what holding on to Guilt is costing you. Is it costing you opportunities to grow and learn about yourself? Is it costing you your happiness? It might even be costing you money, because you're too afraid to invest in yourself in order to allow a new level of awareness to come in, so you can make a better decision afterwards and maybe even more money.
Whatever it is for you.. decide.. decide today to NO LONGER feel guilty about anything you've spent money on, even if things turned sour. You know what.. you cannot be the person you are today without those experiences. So be grateful.. and see what comes : )
Remember, you're only job is to stay True and trust your gut..