The Illusion
Wow it's been a huge 2 weeks or so since my last newsletter I think.. My first big sponsorship, Meeting amazing women at The Gathering, my birthday – my first one as a mum and now prepping for my brand new group programme called Birth Your Own Business which I am soo excited about! I know what's available for the women who choose to join – creating this whilst I was pregnant with Aqeel, going through the birthing process – and being called to create a programme for women who may not be mothers.. yet are required at this time to birth their visions and birth their ideas.. I get to be their midwife and see them through the 9 months of total creation and receptivity to the plans laid out before them.
Woohoo!!
I want to share with you some photos from The Gathering 2013, Photos of my booth, cocktail party : ) It was so funny.. I was only there for about 20 minutes when I had to go up to feed my baby..By the time I made my way back to the elevator to rejoin the party.. the music had stopped : ) hehe so I decided to create a video before I went to bed since I was all dressed up in saree : ) http://youtu.be/ZaMoRxk2HqU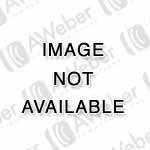 Note: when you get a vision to do something.. don't wait – just get it done – imperfectly x
Much love
Nadhira
p.s. You also have the opportunity to join the Truth Summit to hear me being interviewed – check out the Nadhira Recommends section to get details so you don't miss any of the interviews. I've been listening to the calls and they have been fabulous!
p.p.s  I'm a doing a FREE class on Monday 1st April – 9am Melbourne time. Check out the announcements section so you can register! Very excited!!
The Illusion
by Nadhira Razack
You know when you have those visions of creating something really worthwhile in your life?
Maybe it's a certain income goal, or a programme that you're creating – you're getting the videos done, the content created, the marketing and you're getting really excited and then BHAM!
Something happens to knock you off your perch!  You get a No, things start to break, arguments start to appear in your close relationships, you're experiencing the opposite of flow.
At these times.. it can be so easy to go.."I give up!! I guess this is not meant to happen for me then. Maybe I need to go do something else" ..and you literally come this close to quitting (I'm hoping you can picture me with my fingers pressed together – saying "This close" ) ; )
Here's when it gets reaally good!! This is where you get to meet your Other Self – you know whom I'm talking about right? The Divine in you.. your Higher self..   The side of you that has access to a power so great, that all the "obstacles" that you experience can be seen in perspective. They are merely an illusion.
If you remember that the obstacles are merely an illusion created by that small mind – the ego – then you can truly get to experience a "sacred breakthrough" as one of my mentors calls it.  So when things break, or your relationships start to break down, the roof starts to leak, the cat dies, they are merely reflecting your negative, shaky beliefs back to you.
In that moment you know you have a choice – you can choose to see all these things happening around you as an illusion and move forward with your vision and truly meet that powerful creator inside of you : )
Choosing to see the situation like this requires a heightened awareness so you don't get sucked in to the drama and chaos that you tend to create if your beliefs are shaky.
It's just simple awareness that all these breakdowns are just an illusion – you get to turn the situation around. How do you do this? By pivoting. Choosing to see past the illusion. Usually a coach helps you through this so when you're experiencing chaos.. your coach can remind you that all these breakdowns are actually part of the illusion and nothing is more important than breaking through so you can receive that vision in your life. The best part is, the vision is already there.. it's been created already.. you just need to walk through the process of allowing it in to your life.
Can't wait to hear from you re your personal experiences with the breakdown before the breakthrough scenario 🙂 xx email me!.